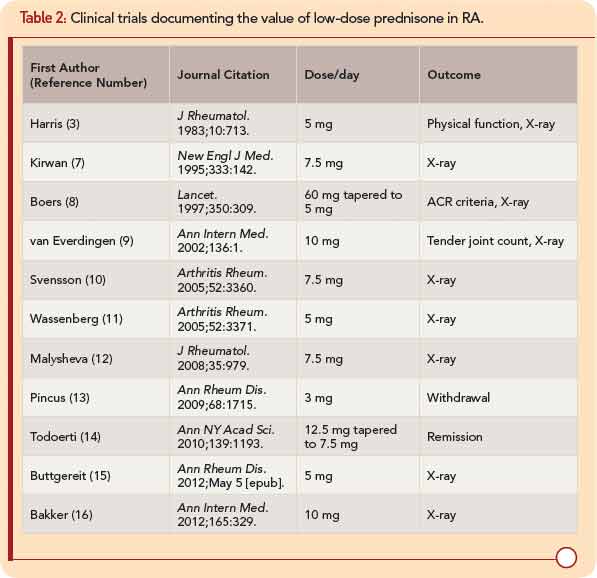 The study concluded that although disease severity is a confounding factor, long - term use of low - dose prednisone (≥5 mg/day) is correlated.
associated with chronic use of even low dose low dose glucocorticoids [ prednisone ≤ Low - dose glucocorticoids in early RA / V. Strand & L.S. Simon. S.
Most patients were treated with long - term low - dose prednisone, often from the initial visit and indefinitely, and with methotrexate after.